Image credit: Rizzoli.
Riccardo Pratesi (
@rprat75) of La Gazzetta dello Sport wrote an intriguing analysis about Antonio Conte on 4 May 2014. His editorial was entitled, "Conte: Three Italian Titles on Three Attempts: How did it change, what was changed?"
Signor Pratesi made a concise analysis of Conte's three Serie A Scudetti wins on a trot and how he achieved it.
Let's take a look at what he had to say.
Discussion Items
On three seasons at Juventus with three Italian titles (Scudetti).
On Conte's inexhaustible source of motivation.
On how Conte's anger and desire led Juventus to glory.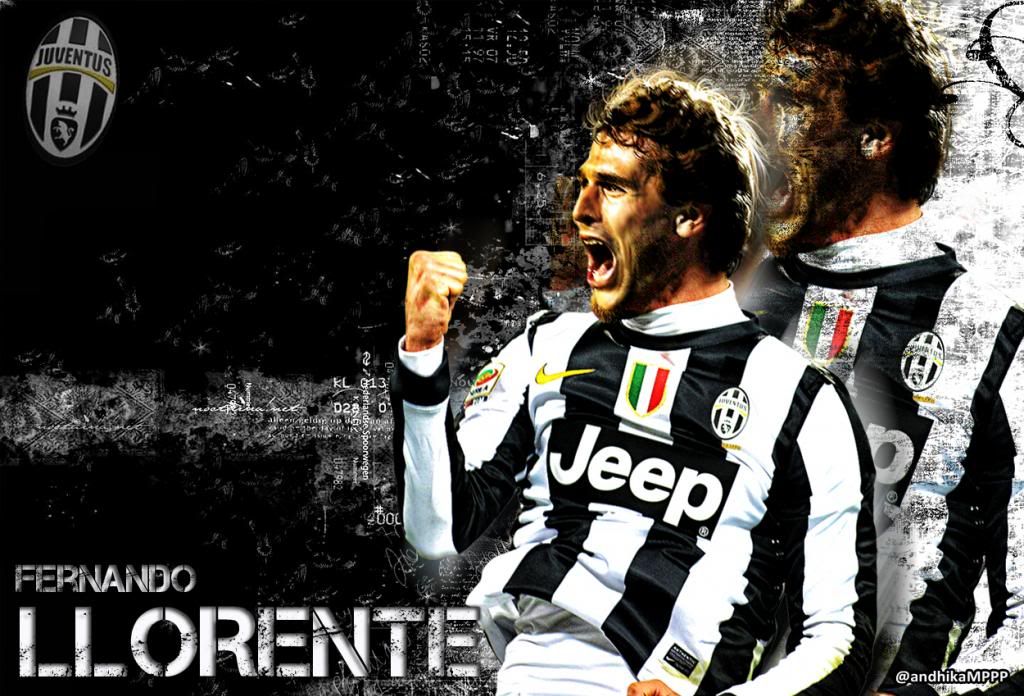 Photo credit:
AndhikaMPPP
.
1. On three seasons at Juventus with three Italian titles (
Scudetti
).
A video of Antonio Conte, Josep Guardiola and Fabio Capello. (English voice over)
Three seasons at Juventus; three Italian titles won. Mr.
Scudetto
(Italian title), pardon me,
Antonio Conte
, changed players, playing formations and attitudes during his Juventus adventure. But never the final result; however, the celebrations for the Serie A title came as punctually as a birthday in May. He has put forth so much.
His creature resembles the following: intensity, tirelessness and even ferocity. With anger, desire and determination.
The champions were fine-tuned immediately. Those who know that the first ingredient to win is a hunger of success.
Andrea
Pirlo
in the first year and
Carlos
Tevez
in the last one.
No
prima donna
designs. There was so much sweat and class as an added value. This was the strength of Conte: to make gregarious players such as
Simone Pepe, Emanuele Giaccherini
and
Kwadwo Asamoah
believe in the project. And the shining talents such as
Alessandro Del Piero, Mirko Vucinic
and
Paul Pogba
. Flanking a rigorous Italian old guard:
Gigi Buffon, Giorgio Chiellini, Andrea Barzagli, Andrea Pirlo
and
Claudio Marchisio
. And to integrate them each season with a connection of quality. Above all,
Carlos Tevez
and
Fernando Llorente
, in this third season, at a record-setting rhythm.
---
2. On Conte's inexhaustible source of motivation:
A video of Antonio Conte motivating his Juventus players in March 2012. (English subtitles)
Conte is an inexhaustible source of motivation
. There was the taboo of winning the Scudetto in the first season. Juventus had to get back to being Juventus: the default winner in Italy. There had been two seventh-placed finishes. Well, that wasn't his baggage and all to be forgotten. And to make fans forget. There was the painful page of
Calciopoli
to turn with the first success in the aftermath and a post-Serie B experience.
There was
Massimiliano Allegri's
Milan as the first adversary. There were
Mirko Vucinic, Alessanrdo Del Piero, Alessandro Matri
and
Marco Boriello
up front. And
Simone Pepe
was the tactical utility man. The 3-5-2 was born after various tactical evolutions.
There was joy, immensely so, on the part of the club and Juventus supporters that erupted far away from home, in Trieste, against Cagliari (where Juve clinched the title). It was the 30th
Scudetto
for Juventus fans; the 28th officially by league authorities and for everyone else. Then, the following year, a great motivation was represented by
Conte's
suspension for having had knowledge in the sphere of a betting inquest. In the end, he was out for four months, 15 fixtures, up until December.
---
3. On how Conte's anger and desire led Juventus to glory:
STELLE E CICLO JUVE
pic.twitter.com/I6fOI9kOKO
— VALERIO MARINI (@MariniCartoons)
May 5, 2014
An intimate anger sprang from a wound of excruciating pain, of which a few shreds have been thrown out, irrepressible, violent, even in front of the microphone.
The rest of it was held there, at his fingertips, to use it to give even more. To ask more of his players. To always win more
. To defeat Napoli who this time were the rival of the moment in the iron-clad
Scudetto
race. There was
Paul Pogba
, who exploded on the scene like a firework. And
Emanuele Giaccherini
, the new tactical utility man, one possessed of a racing, breakneck speed.
There was
Sebastian Giovinco
next to
Mirko Vucinic
. There was another
Scudetto,
won overwhemingly ahead of schedule, this time at Juventus Stadium in front of
"the faithful"
against Palermo. Then the more recent history. There was the desire of three on the trot; the stuff of records. The desire to write pages that would remain forever.
The desire to have even more desire
. To have it not leave his group.
Photo credit:
AndhikaMPPP.
There were new attackers who were better:
Carlos Tevez
, who should have been difficult to manage on paper, and who instead,
Conte
discovered a wonder. And
Fernando Llorente
who in the beginning was a mysterious object. Then he scores even with a back heel.
There was
Rudi Garcia's
Roma, the latest new rival for the
Scudetto
. And another triumph at Juventus Stadium against Atalanta. As the owner. Of the house and the Serie A.
---
@worldfootballcm
Thanks for the great work. Very complete: with videos, link, everything. I hope you'll appreciate and share future reports
— Riccardo Pratesi (@rprat75)
May 6, 2014
Steve Amoia is a freelance writer and translator based in Washington, D.C. He is the publisher of World Football Commentaries since 2006 and published The Soccer Translator from 2008 to 2015. He has also contributed at AC Cugini Scuola Calcio, Beyond The Pitch, Football Media, Italian Soccer Serie A.com, Keeper Skool, and Soccerlens (Sportslens).
---
www.worldfootballcommentaries.com: Unbiased journalism and unique content since November 2006.
---
Contact
|
About
|
Home

Tweet